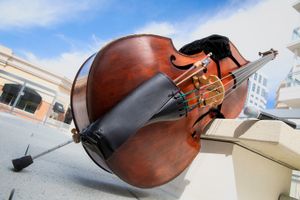 Liz Terrell and Chris Brydge are an auspicious combination of talent, and have been captivating audiences since 2018. The duo exclusively features jazz bass and vocals creating an intimate listening environment and fresh interpretation of classic standards as Brydge lays down a foundation of swinging bass lines and passionate grooves while Liz soars over top with sensuous tones and expressive power. 
They have played venues and festivals all across the Hampton Roads region and beyond, and have been featured on nationally acclaimed radio programs such as Sinnett In Session (Jae Sinnett, WHRO) and The Vocal Sound of Jazz (Jack Frieden, WHRV). 
Liz & Brydge continue to perform regularly in and around the 7 cities and are currently working on their self-titled debut album.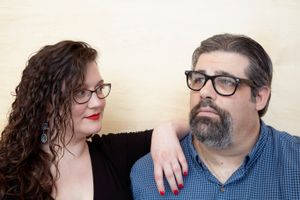 Liz Terrell is well known for her powerhouse vocals and captivating yet subtle stage presence.
Over the past decade, Terrell's musical career has navigated through the performance spectrum, ranging from musical theater and cabaret to touring Europe in a gospel ensemble. She has found herself firmly planted in jazz. Her inaugural album as a band leader "It's All Right With Me" released in February 2022 and has been well-received by reviewers and played for several weeks in the Top 50 of the JazzWeek charts. 
Currently, Liz studies with world-renowned vocalist Jane Monheit, and continues to perform regularly.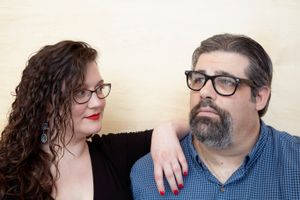 Chris Brydge is a freelance jazz bassist who has been performing in and around the greater Tidewater area since 1995. Chris is a member of the Virginia Symphony Jazz Orchestra, Roy Muth Big Band, Woody Beckner Group and Eddie Williams Trio.
You can also find him performing with his own ensembles, Left of Center and the Chris Brydge duo, trio and quartet. Chris has had the pleasure and honor of performing with John Abercrombie, Frank Foster, Karrin Allyson, Steve Wilson, Debbie Boone, Lorna Luft, Shirley Jones, Chanticleer, Bernadette Peters, René Marie, Melanie Charles, Dominique Eade, Stephanie Nakasian, and many other international jazz and pop artists. 
In March 2020, Brydge released his debut album as a band leader and composer entitled "Crossing The Water". The ensemble features Justin Kauflin (piano) and Emre Kartari (drums) 2 member of his group Left of Center, and is available for purchase on Bandcamp.